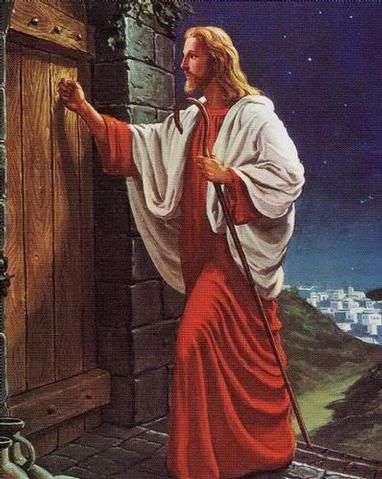 Behold, I stand at the door and knock.
If anyone hears My voice and opens the door,
I will come in to him and dine with him,
and he with Me. (Revelation 3:20)
What is Salvation:
Salvation is a gift from God that will enable you to spend eternity in Heaven.
To receive this gift, you need to accept Christ into your life, repent of your sins and begin living a life that is pleasing to God.
If you feel you have done too many bad things for God to forgive you, you are wrong.
Whether you are old or young, rich or poor, a liar, a thief, an adulterer, a murder and so on, if you truly repent in your heart and accept Jesus
YOU WILL BE SAVED....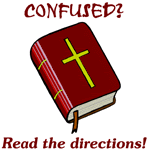 All people have sinned and fallen
short of the glory of God. (Romans 3:23)
Prayer For Salvation
" If you confess with you mouth Jesus as Lord,
and believe in your heart that God raised Him
from the dead, you shall be saved."
Pray this prayer out loud:

Heavenly Father, in Jesus' name I repent of my
sins and open my heart to let Jesus come
inside of me.

Jesus, You are my Lord and Savior.
I believe you died for my sins and you were
raised from the dead.

Fill me with your Holy Spirit.
Thank You Father for saving me!
In Jesus' Name
Amen.